Unsessions
In 2013 and 2014 we hosted unstructured sessions at the Canada GeoConvention in Calgary. The idea was to invite people into a discussion about pressing topics in our industry and our science.
In 2013 we asked, "What are the greatest unsolved problems in exploration geoscience?" and we followed this up in 2014 with, "What does openness mean in our industry?"
Hackathons
We believe the most interesting and most lasting solutions to the unsolved problems in our industry will come from collaborative efforts. And most of them will not come from existing collaborations, but from new ones. Unsessions and hackathons throw people together in new ways, and force them to not only think about solutions, but to act on them.
We have hosted geophysics and geology hackathons in Houston and Denver. In 2015 we will bring the hack to Calgary. We hope to see you there!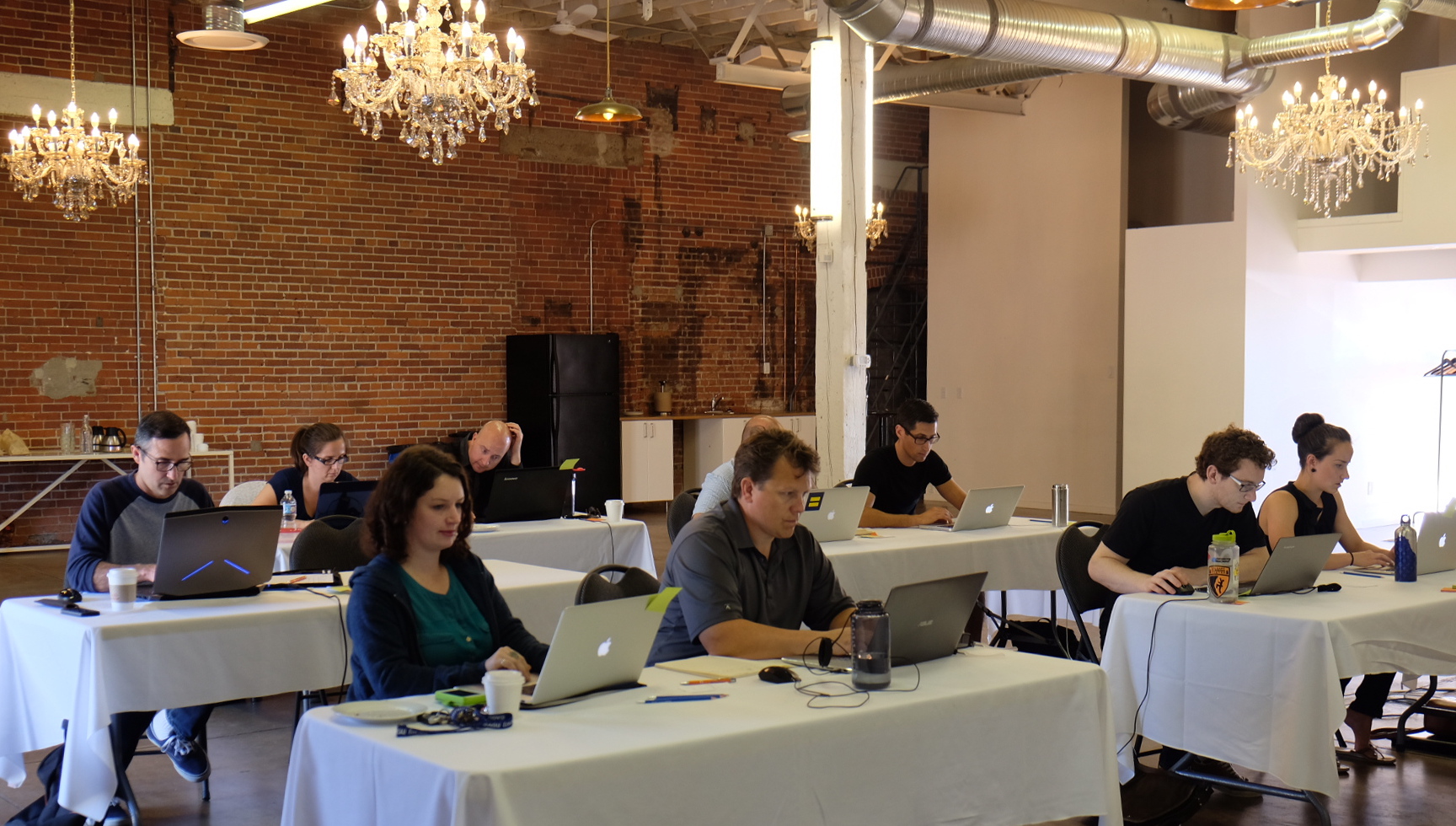 Courses
We regularly teach scientific Python to geoscientists and engineers. We've run classes in Calgary, Houston, Stavanger, Paris, and even India. Whether you're just getting started with scientific computing, or are looking to add new skills — machine learning, or web development — we can help you.
See our Training page for more information about our course offerings.